Send Large Files
Sign-up, Select Files, Send!
---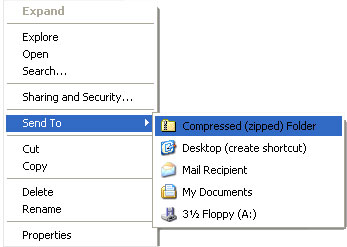 Send large files with SendThisFile
Need to send large files? SendThisFile allows you to easily and securely send big files with others. There's no software to install or configure.
Send big files without restrictions
Due to storage limitations, many email service providers often won't let you send large files. SendThisFile goes beyond email, allowing you to securely send files of any size. All file transfers are secured using 128-bit encryption and paid plans even offer password protection. With our FileBox, you can easily receive files. Simply place our FileBox on your webpage and visitors can send large files to you without having to leave your site.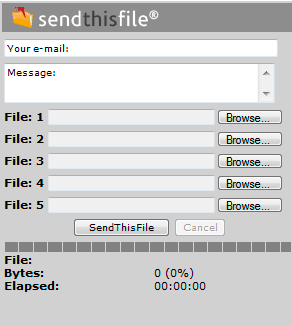 Send large files securely
To send big files use our secure sign-in to access the send files page, then select your file and it will be securely transferred. Your recipients will be emailed a download link containing your files. To receive files sent through your FileBox, login and access My Files then click on the file you wish to download. SendThisFile is a fast, secure and easy way to send big files.